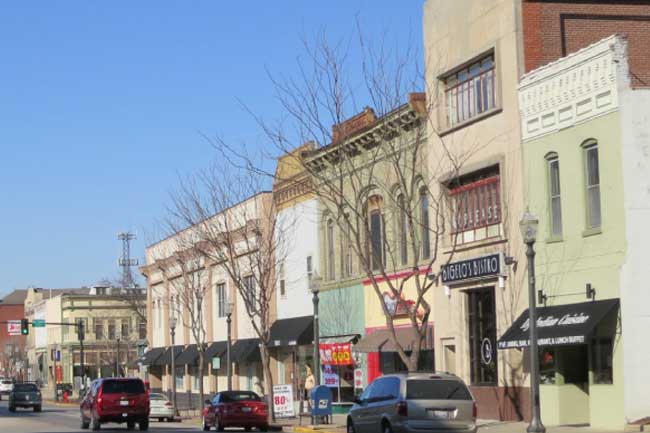 Moving to Edwardsville, Illinois, is an exciting journey filled with the promise of a charming Midwestern lifestyle. This vibrant city, nestled in Madison County, offers a blend of historic charm and modern amenities, making it an ideal place to call home. With a strong sense of community, excellent schools, and a range of recreational opportunities, Edwardsville provides a welcoming environment for individuals and families alike. Whether you're drawn to its rich history, picturesque landscapes, or a thriving downtown scene, there's something for everyone to discover in this friendly Illinois town. In this guide, we'll explore what you need to know about making the move to Edwardsville and settling into this delightful part of the Midwest.
Brief History of Edwardsville
Edwardsville was founded in 1818 and named after Ninian Edwards, the governor of the Illinois Territory at the time. The town grew rapidly as a result of its strategic location along the Old National Road, a major east-west transportation route.
During the 19th century, Edwardsville became an important center of education and culture in the region. In 1821, the state's first public school, the Illinois College, was established in Edwardsville. Later, the town became home to the Madison County Seminary, which eventually evolved into Southern Illinois University Edwardsville (SIUE).
In recent decades, Edwardsville has continued to grow and develop. The presence of SIUE has contributed to the city's intellectual and cultural vibrancy. Edwardsville has also attracted businesses and industries, becoming a regional hub for commerce and services.
Today, Edwardsville maintains its small-town charm while offering a mix of historical architecture, cultural events, and a thriving downtown area. The city's rich history is celebrated through various community initiatives and preservation efforts.
With the presence of Southern Illinois University Edwardsville (SIUE), the city has a strong academic influence. The university brings a diverse student population, cultural events, and intellectual pursuits that contribute to the city's vibrancy and knowledge-driven atmosphere.
Edwardsville takes pride in its rich history, and there are concerted efforts to preserve its historic buildings and landmarks. The downtown area, with its well-preserved architecture, reflects the city's commitment to its historical heritage.
Edwardsville residents have a strong sense of community and actively participate in various community events, festivals, and initiatives. The city fosters a welcoming and inclusive atmosphere, encouraging residents to come together and celebrate shared values and interests.
Things To Do in Edwardsville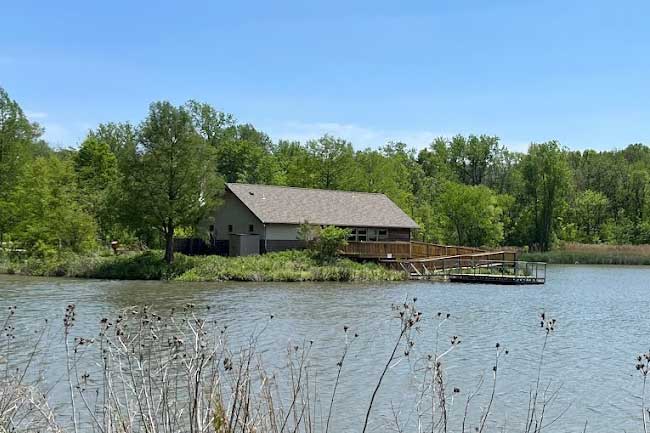 Watershed Nature Center
The Watershed Nature Center in Edwardsville, Illinois, is a serene oasis of natural beauty and environmental education. Nestled within a lush 50-acre expanse, this hidden gem offers visitors a chance to immerse themselves in the region's diverse ecosystems. Trails wind through woodlands, wetlands, and prairies, providing a haven for wildlife and a tranquil retreat for outdoor enthusiasts. The center also hosts educational programs and events, fostering an appreciation for local ecology and conservation. Whether you're a nature lover, hiker, or simply seeking a peaceful escape, the Watershed Nature Center is a must-visit destination that reconnects you with the wonders of the natural world in Southern Illinois.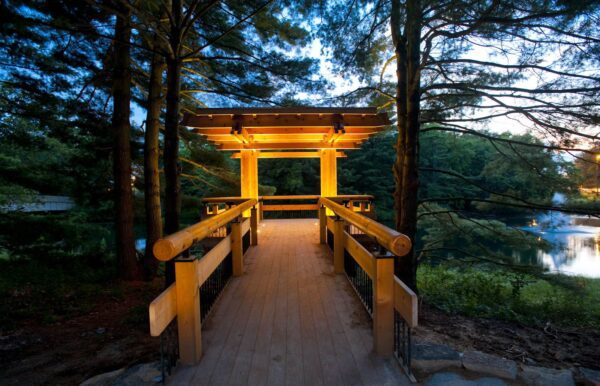 Explore The Gardens at SIUE
The Gardens at SIUE refers to the Southern Illinois University Edwardsville Gardens, a lush and diverse botanical garden located on the campus of Southern Illinois University Edwardsville. These gardens feature various themed sections, serene water features, and scenic walking trails, providing visitors with a tranquil and educational environment. The Gardens at SIUE also serve as a picturesque event venue and showcase seasonal changes, making it a popular destination for nature enthusiasts and those seeking a beautiful and relaxing setting.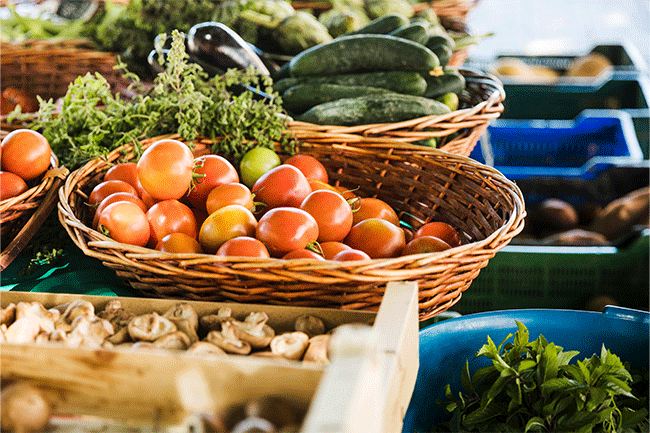 Enjoy the Seasonal Local Farmer's Market
The Land of Goshen Community Market in Edwardsville, IL, is a beloved local marketplace where the heart of the community beats. Here, residents and visitors come together to celebrate the rich diversity of the region's produce and craftsmanship. The market offers a cornucopia of fresh, locally sourced goods, from seasonal fruits and vegetables to artisanal creations.
It's a hub of community life, where people connect, share stories, and build a sense of togetherness. The lively atmosphere is often enhanced by live music and entertainment, making each visit a festive and enjoyable experience. With its ever-changing offerings throughout the seasons, the Land of Goshen Community Market provides a constant source of delight for patrons and plays a vital role in supporting local businesses and sustainable living in the Edwardsville area
Attractions
Lewis and Clark State Historic Site

Madison County Historical Museum
Restaurants
Cleveland-Heath

222 Artisan Bakery & Cafe
Parks
Edwardsville Township Community Park

Watershed Nature Center

Edwardsville Township Bike Park

Leon Corlew Park and Splash Pad