Making a move can be a challenging endeavor, especially for seniors who have accumulated a lifetime of memories and possessions
At Sunrise Moving and Packing, we understand the unique needs and concerns that come with transitioning to a new home or downsizing. Our expert team is here to provide you with compassionate support, practical guidance, and top-notch moving services tailored specifically for seniors.
Moving can be overwhelming, but with our specialized expertise and comprehensive approach, we ensure a smooth and stress-free experience. Here's what we offer: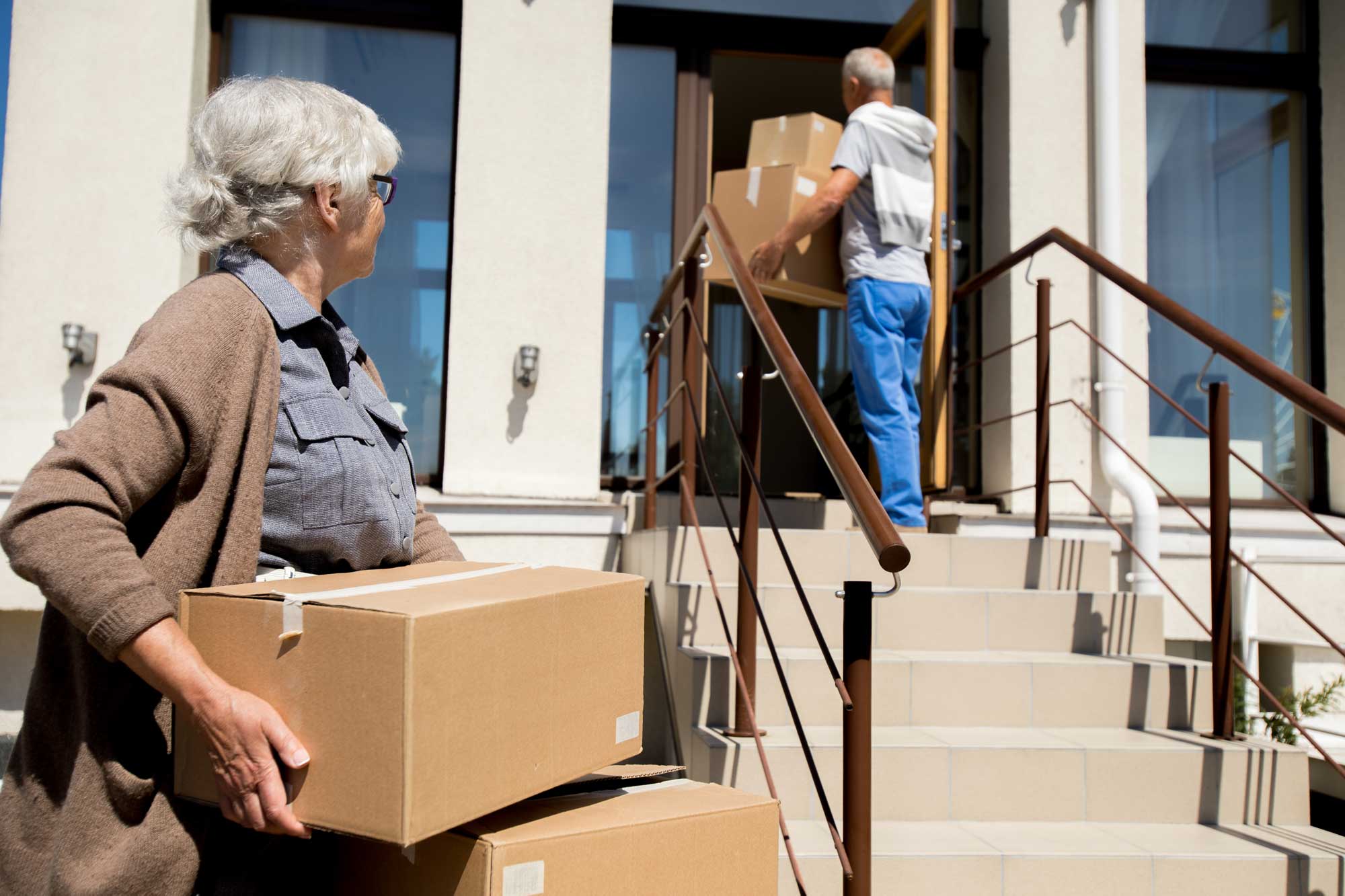 Personalized Moving Plans:
We recognize that every senior's situation is unique. Our experienced consultants work closely with you to understand your specific requirements, preferences, and any potential challenges. We then create a customized moving plan that addresses all your needs and ensures a seamless transition.
Downsizing and Sorting Assistance:
Downsizing can be an emotionally challenging process. Our compassionate team is here to help you sort through your belongings, providing guidance on what to keep, donate, or sell. We work with care, sensitivity, and respect, ensuring that your treasured possessions are handled with the utmost consideration.
Professional Packing and Unpacking:
Our skilled movers are trained to handle all your belongings safely and securely. We provide professional packing services, using high-quality materials and techniques to protect fragile items. Upon arrival at your new home, we unpack and set up your possessions, ensuring a comfortable and familiar environment from day one.
Efficient Moving Logistics:
We take care of all the logistics involved in your move, from coordinating with building management to organizing transportation and storage, if needed. Our team is well-versed in navigating the intricacies of senior moves, ensuring that every aspect is handled efficiently and with attention to detail.
Trust us to handle the details while you focus on embracing your new beginning.
At Sunrise Moving and Packing, we prioritize your comfort, peace of mind, and dignity. Our team is committed to providing the highest level of service and care, ensuring that your transition to a new chapter of your life is smooth and positive.