DUMPSTER RENTALS

COMMERCIAL & RESIDENTAL 
Dumpster Rentals: Convenient Waste Management Solutions by Sunrise Moving and Packing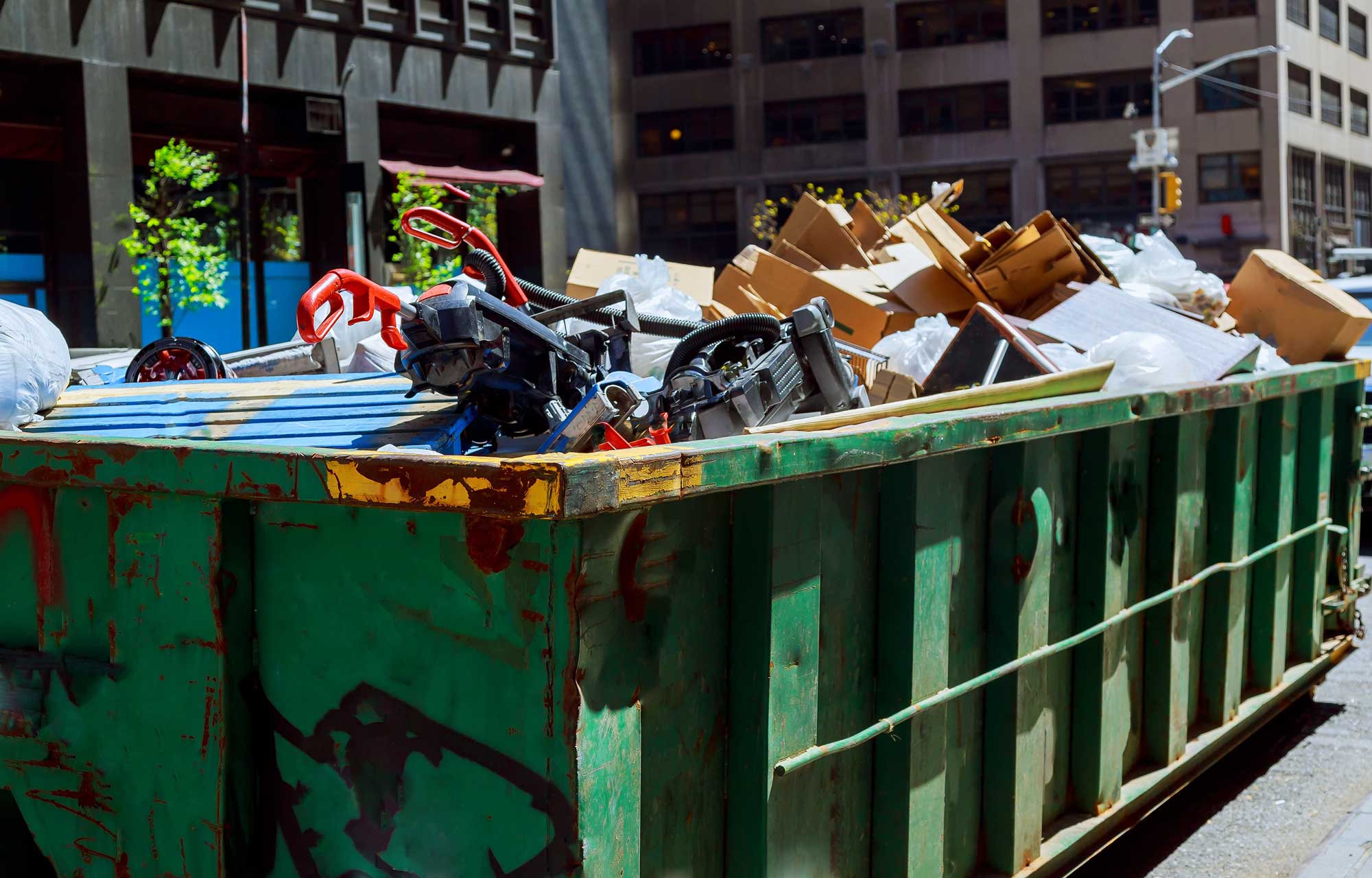 Sunrise Moving and Packing offers convenient dumpster rentals for efficient waste management during your residential or commercial projects. We understand that proper disposal is essential to maintain cleanliness and organization throughout your move or renovation.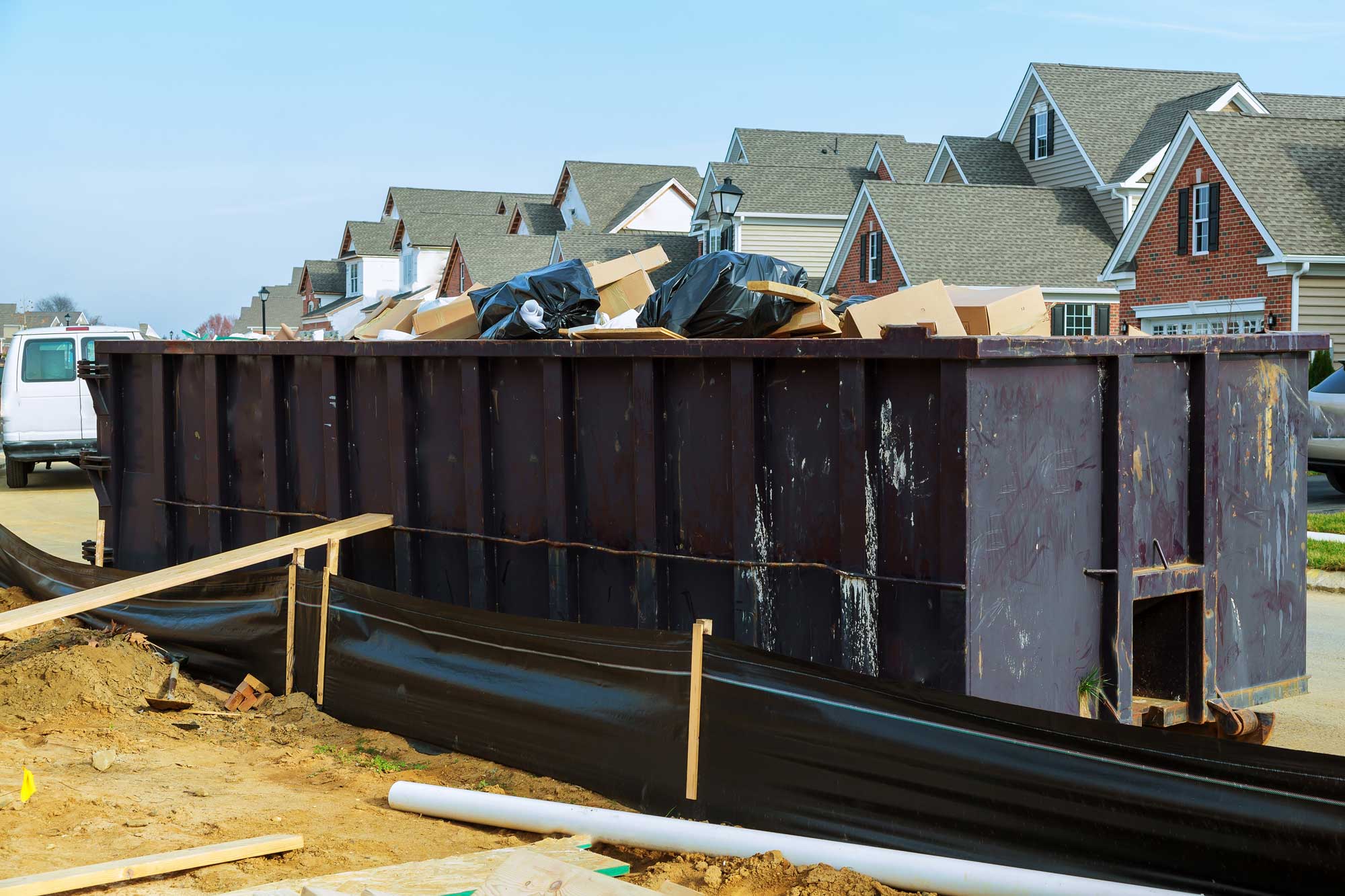 Our reliable and affordable dumpster rental services provide you with a hassle-free solution to efficiently remove debris, unwanted items, and construction materials, allowing you to focus on the task at hand.
People rent dumpsters for a variety of reasons, as they provide convenient and efficient waste management solutions for both residential and commercial projects. Here are some common reasons why individuals and businesses choose to rent dumpsters:
Home Renovations and Remodeling
When undertaking home renovations or remodeling projects, there is often a significant amount of debris and waste that needs to be disposed of. Renting a dumpster allows you to conveniently collect and remove construction debris, old furniture, flooring, and other materials, keeping your property clean and organized.
Construction and Demolition Projects
For construction sites or demolition projects, dumpsters are essential for effective waste management. They provide a designated space for contractors and workers to dispose of construction debris, including concrete, bricks, wood, metal, and other materials. Renting a dumpster ensures compliance with waste disposal regulations and keeps the work area safe and organized.
Yard Cleanouts and Landscaping
Whether you're clearing out overgrown vegetation, landscaping your garden, or performing a thorough yard cleanout, renting a dumpster makes the process much more convenient. It allows you to efficiently dispose of branches, tree stumps, soil, grass clippings, and other organic waste, saving you time and effort.
Moving and Relocations
Moving to a new home or office often involves decluttering and getting rid of unwanted items. Renting a dumpster enables you to dispose of old furniture, appliances, boxes, and other household or office debris efficiently. It helps streamline the moving process and ensures a clean start in your new space.
Event Cleanup
Hosting events such as festivals, concerts, fairs, or community gatherings generates a significant amount of waste. Renting dumpsters for event cleanup allows for quick and effective waste disposal, keeping the venue clean and minimizing environmental impact.
Estate Cleanouts
When handling estate cleanouts or downsizing, renting a dumpster provides a convenient solution for disposing of unwanted items, old furniture, household appliances, and other belongings. It simplifies the process of removing and properly disposing of items that are no longer needed.
Commercial and Industrial Waste
Businesses and industries often generate large amounts of waste during daily operations. Renting dumpsters ensures efficient waste management, allowing businesses to dispose of packaging materials, cardboard, paper, and other commercial waste easily and responsibly.