SUNRISE MOVES
PEOPLE.
THINGS.
JUNK.
MOUNTAINS.
LIVES.
Learn About Sunrise Moving and Packing
Built On Determination and Dreams
30 TEAM MEMBERS STRONG
Caleb and Josh's dream has grown to more than 30 team members providing full service moving to the Greater Metro Area. 
"Moving can be stressful.  Our employees go above and beyond to make the process as smooth as possible for our clients."
The Josh and Caleb Story
Josh, Owner/Co-Founder,  started out working in the moving industry for several years learning the trade.  He quickly learned that his ideas for logistics, process improvements, customer service and logistics were ideas that could positively impact overall customer experience and total perspective of the moving process.  Josh called his brother Caleb.  He shared his thoughts and ideas.  It didn't take much convincing, Caleb was in.  Both were tired of the routine 9-5.  They wanted something different.  Something more rewarding.
With a dream and determination, the brothers acted quickly to make it a reality.  It started small, built on four key values:
Commitment
Excellence
Integrity
Teamwork
Today, that small dream as grown to a multi-million dollar moving company providing truck rental, labor, packing, junk removal, storage and full service residential and commercial moving service to both Illinois and Missouri; spanning more than 200 miles of service areas.
Sunrise Moving and Packing is a fully insured, licensed and bonded full service moving company centered around the customer experience.  "We make moving easy, fun, affordable and achievable", said Caleb.
Proud Recipient of the Patriotic Employer Award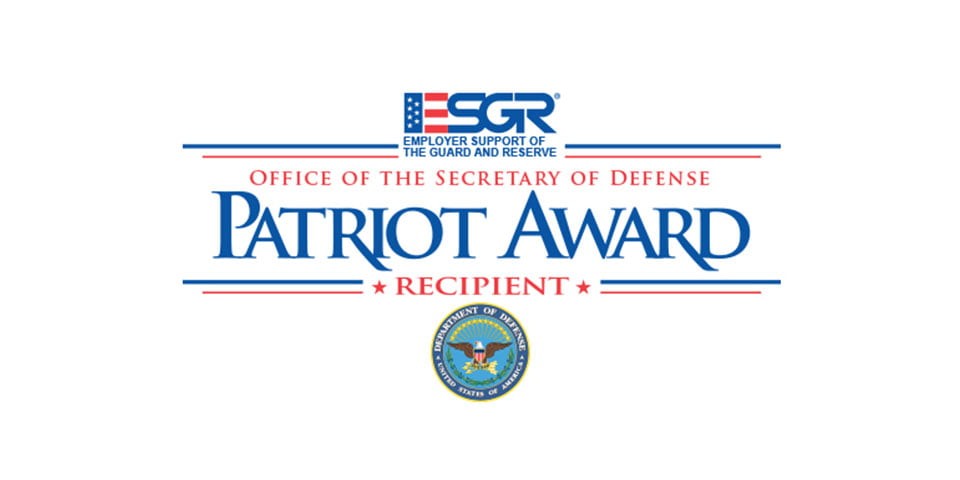 Sunrise Moving and Packing takes pride in hiring men and women who are active duty, guard and military reserve members. We understand the hard work and commitment these individuals have for our country. We were proud to accept the Patriotic Employer Award from the Secretary of Defense.