COMMERCIAL MOVING AND PACKING SERVICES
Sunrise Moving and Packing, your premier choice for top-notch commercial moving and packing services in the St. Louis Greater area and beyond.
With our comprehensive range of services, we are here to make your relocation a seamless and stress-free experience, whether you're moving locally, regionally, or nationally.
Full Service Commercial Moving and Packing
At Sunrise Moving and Packaging, we understand that moving your business is a significant endeavor. Our team of highly trained professionals is committed to providing you with a full-service moving experience from start to finish. From meticulously packing your office equipment to safely transporting and unloading everything at your new location, we handle every aspect of your move, allowing you to focus on what matters most – your business.
Commercial Move-In and Move-Out Services
When it comes to moving in or out of a commercial space, timing is crucial. Our dedicated team works efficiently to ensure that your transition is smooth and swift. We carefully coordinate the logistics of your move, ensuring that your belongings are transported promptly and securely. Whether you're relocating to a larger office space or downsizing to a more compact location, Sunrise Moving and Packaging has you covered.
Commercial Truck Rental
For those who prefer a more hands-on approach to their commercial move, we offer reliable truck rental services. Our well-maintained fleet of trucks is available in various sizes, ensuring that you find the perfect vehicle to accommodate your specific needs. With our affordable rates and flexible rental options, you can take charge of your relocation while still benefiting from our expertise and support.
Heavy Lifting
Moving heavy and bulky items can be a daunting task, but not when you have Sunrise Moving and Packaging by your side. Our experienced team specializes in heavy lifting, utilizing advanced equipment and techniques to safely handle and transport your large furniture, machinery, or any other cumbersome items. We take the utmost care to protect your assets, ensuring they arrive at their destination in pristine condition.
Packing & Unpacking
Proper packing is essential to safeguarding your valuable office equipment and delicate items during a move. Our skilled professionals are experts in the art of packing and employ industry-leading materials to ensure maximum protection. We meticulously pack and label each item, so you can easily locate and unpack everything at your new location. Trust us to handle your packing needs with the utmost care and attention to detail.
Storage Solutions
In case you require temporary storage during your commercial move, Sunrise Moving and Packaging offers secure and convenient storage solutions. Our state-of-the-art facilities provide ample space to accommodate your belongings, whether you need short-term or long-term storage. With advanced security systems in place, you can have peace of mind knowing your assets are safe and accessible whenever you need them.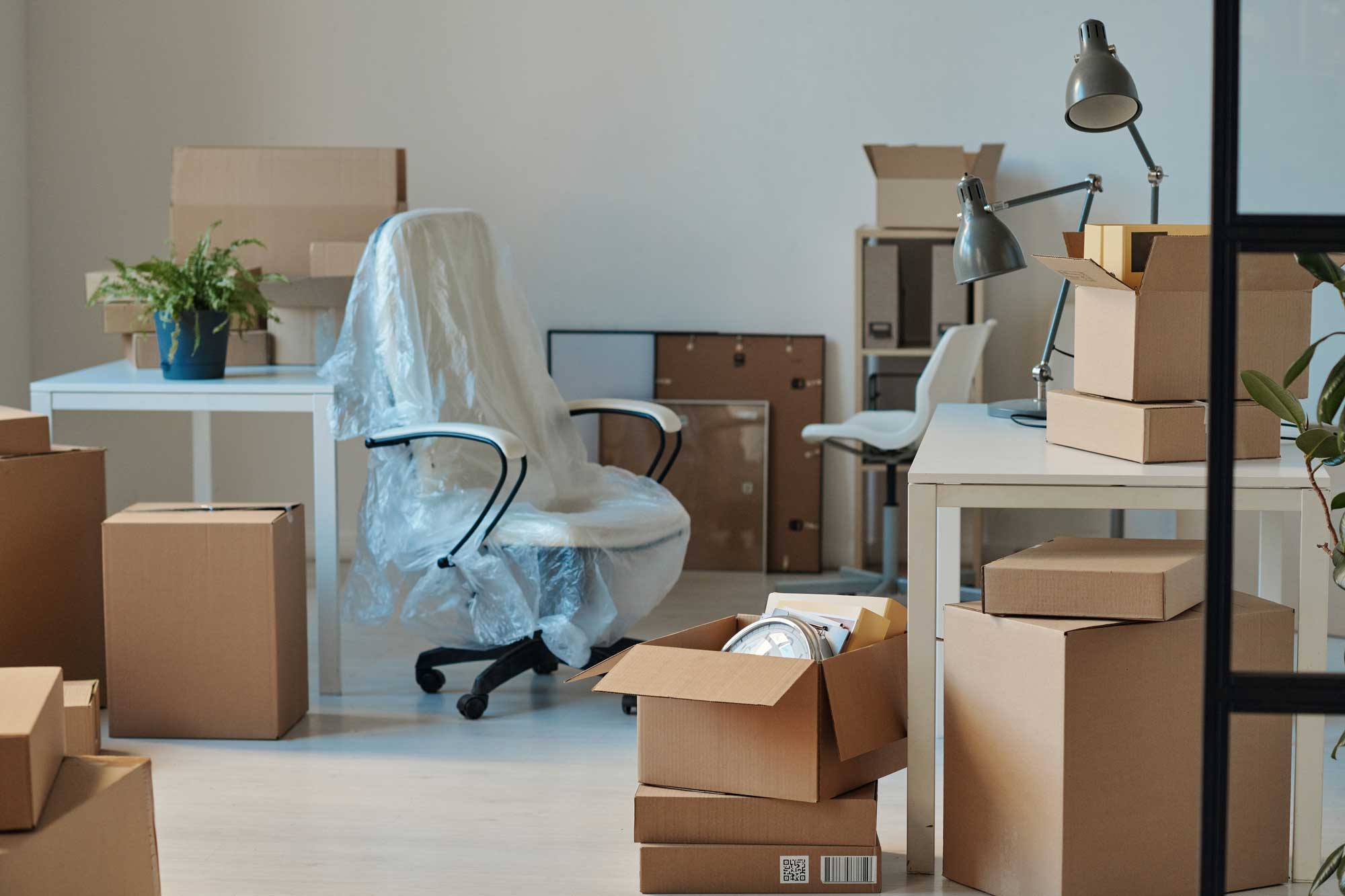 Local, Regional, and National Moving
No matter the distance or scale of your move, Sunrise Moving and Packaging is equipped to handle it all. As a centrally located company in the St. Louis Greater area, we proudly serve clients locally, regionally, and nationally. Our extensive network and resources enable us to provide efficient and reliable moving services across the country, ensuring your business experiences a smooth transition no matter where you're headed.