MOVING TRUCK, VAN & TRAILER RENTAL
U-Haul

 Moving Truck Rentals

Whether you're tackling your first move or the tenth, U-Haul has the Right Equipment at the Lowest Cost for whatever your moving needs are. U-Haul has the largest selection of new trucks specifically designed for your upcoming household move.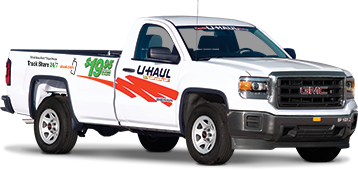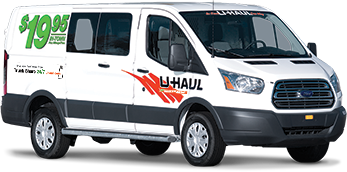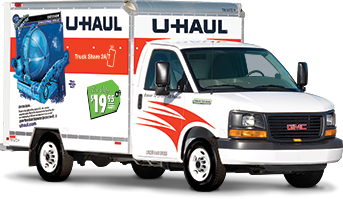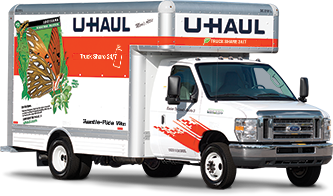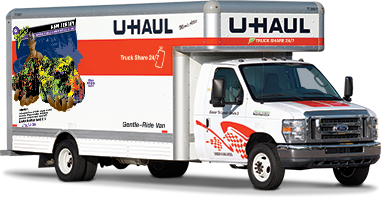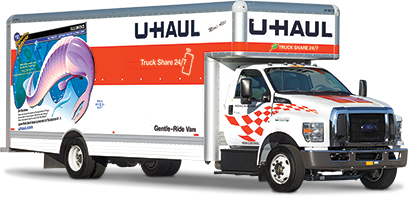 What is U-Haul Truck Share®?
U-Haul Truck Share gives you access to a moving truck without the costs and responsibilities of owning one. No matter the size of your move, we have a fleet of trucks and vans ready to use. Rent the truck you need on your schedule with U-Haul Truck Share 24/7®. Pick up and return anytime, day or night using your phone. Enjoy the flexibility and convenience of being able to rent your truck when you want, how you want. Your equipment waits on you; you wait on no one.
One-Way Truck Rentals
Use U-Haul truck rentals to help you with your one-way move. With over 20,000 U-Haul rental locations spread out across the US and Canada, you can bet there is a U-Haul location near you. This saves you time and money when planning a one-way move.
In-Town® Truck Rentals
With local moving truck rentals, you pick up and drop off at the same location. This makes it a convenient option for a local move or local delivery. Truck rates start as low as $19.95 and if you need extended miles or days, we offer a best rate guarantee and special truck rental rates on our Cargo Vans and Pickup Trucks.

U-Haul

Moving Trucks
50% easier to load Low Deck
Wide stable EZ-Load Ramp
Gentle-Ride suspension
Built for Household furniture
Aerodynamic styling
Quiet, easy riding, Pickup styled cab
Independent seating for 3
Driver and passenger individual comfort
Convenient pickup and return
Cheaper, cleaner and more convenient unleaded fuel
Rent Your Truck Now!